Friday, October 14th, 2011
hello, my name is mary allison, and i am a delinquent blogger. i know you are all attributing my silence to one of the following things:
1. i joined the witness protection program and am now living in boise, working at subway, and breeding cocker spaniels.
2. my children have finally driven me past the point of insanity and i have taken off on an impromptu cross-country drive with no definite plans of return.
3. a pillow fort has blocked access to my computer: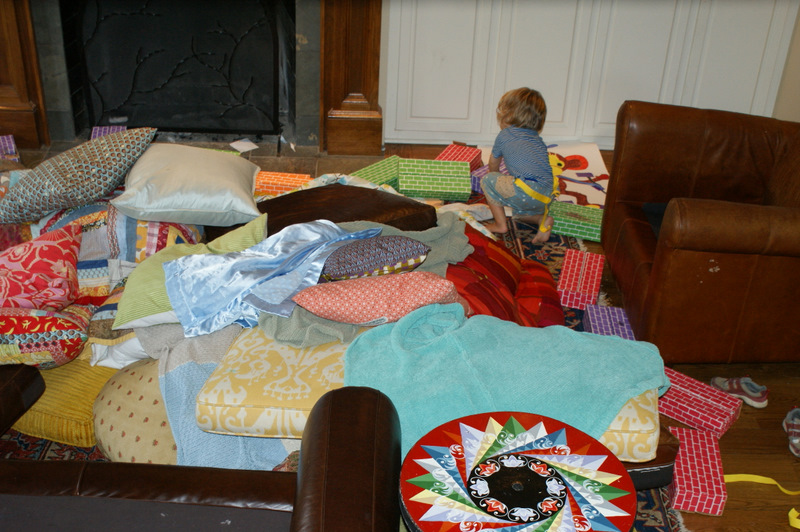 alas, if my life held the drama and intrigue of items 1 & 2, i would have written a memoir by now, and i walk through pillow forts every day. no big deal.
all i know is that since my last post on august 30th, the following things have happened:
1. my children started back to school after labor day and then had a five-day fall break two seconds later.
2. i turned 35.
3. i started re-reading eckhart tolle's a new earth: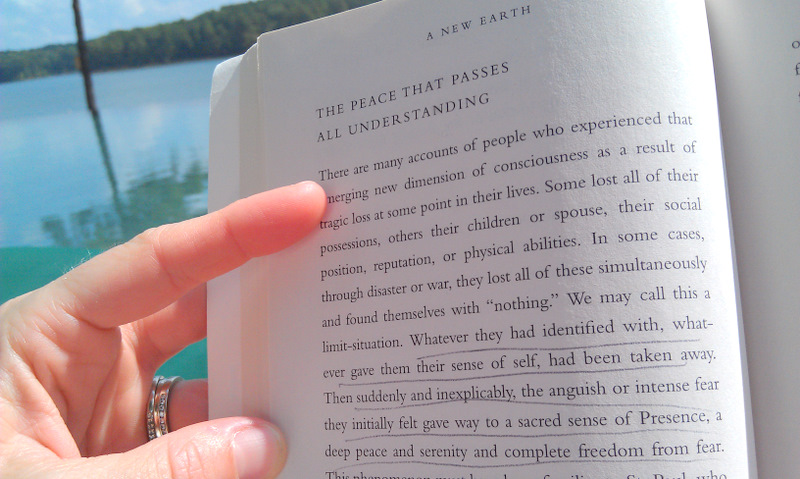 4. my job at the university of memphis stopped resembling the tv show apprentice and morphed into relational ministry. in other words, my makeshift marketing campaign has given way to face-to-face contact with actual students! i believe in miracles.
5. the monkey started taking suzuki violin, and i rented myself a fiddle too. we make terrible, fantastic music together. remember this post about great expectations?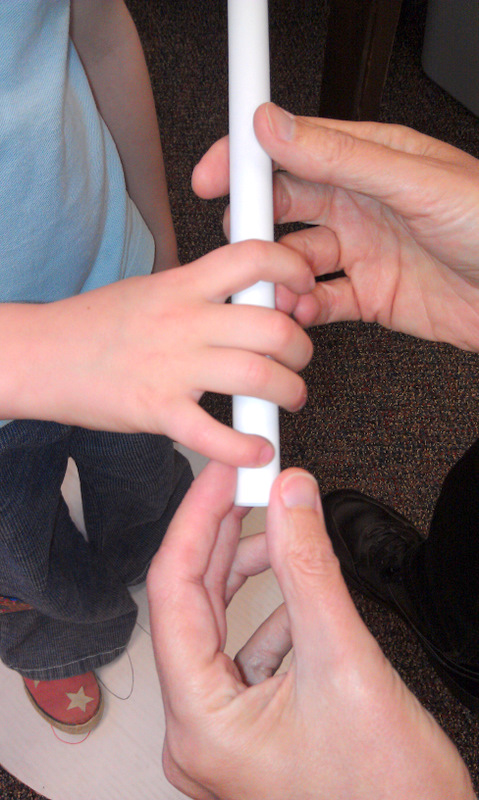 6. i made good on my promise to mask the bird's wall doodlings with wild designs. if you stand still in my house for too long, there is a good chance that you will be stenciled.
p.s. did you know you can stencil fabric and flat-weave rugs? good times.
7. i discovered that i can download books via the audible app on my phone and wash dishes and fold clothes to the riveting saga of the hunger games trilogy. i actually look forward to household chores now. for the love of clean dishes and laundered clothes and all that is holy, suzanne collins needs to write some more books.
8. andy and i took a little trip to lake oconee, outside of atlanta. the kids stayed with my folks. we each slept for 12 hours, three nights in a row. i wore my vintage polyester house dress around the hotel like a crazy person. what's the point in changing clothes just to wander down the hall for a glass of wine?
9. i got to serve communion to my children at our church's family camp in middle tennessee. the ritual of communion is mysterious and multifaceted, and i will never fully understand it. but this i know: it was bread from heaven. also, the bird spit his portion of bread into the cup.
i promise not to wait a month and a half to post again. off to polish the silver, iron my underwear, and plant bulbs in the front beds before the kids awake.
just kidding. i'm still not martha stewart. some things never change.